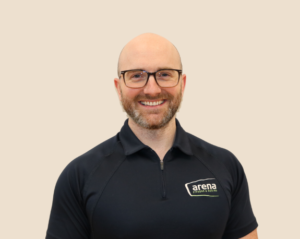 Trainer Introduction
Personal Trainer and Group Exercise Instructor
As your Personal Trainer, I will offer you my support and enthusiasm to guide you towards your goals and give you my patience and undivided attention.
Jordan is a firm believer in the saying; "if you don't have your health, you have nothing at all" and believes physical health is something we can all strive to improve and maintain. Jordan is confident in what he does and confident that he can help you achieve whatever goal you have, no matter where you are in your walk of life. No one training programme will fit every person, and no matter what your goal is, Jordan will make sure to program the right training to fit your goals. Whether you're training for a marathon or just training to be a healthy individual, if you give him 100%, he will give you 100% back.
Jordan loves to build rapport with his clients, having a yarn and good laugh, but ultimately what he loves most is seeing his client's progress towards their goals.
| Jordan's Training Focus | Qualifications & Experience |
| --- | --- |
| Cardiovascular fitness | Diploma in sport and recreation (AUT) |
| Muscular endurance training | Certificate in fitness instruction (AUT) |
| Strength training | Certificate in Personal Training (AUT) |
| Hypertrophy training | |
| See the body adaptations to different training styles | |