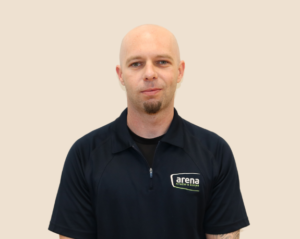 Trainer Introduction
Personal Trainer Blake
Blake's passion for training comes from his upbringing, as his parents were both race horse trainers as well as sports fanatics.
Blake started with football at 7, and found a love for boxing when he was 12. He trained in Brazilian jiu-jitsu under SGMA Martial Arts Academy for two years. Then he linked up with David Tua and Gus Lam in 2010, and spent nearly four years under their tutelage. After training alongside multiple All Blacks and other professional athletes, Blake decided to use his experience and passion for the fitness industry, and turn it into a career.
Blake has over 20 years of involvement in exercise, from sports and martial arts to the gym industry. Blake's objective is to incorporate all of his knowledge and provide an effective workout program that meets your overall fitness goals. In addition, Blake also specialises by helping you get results in greater speed, agility, timing, mobility and self-defence.
Get in touch with one of our trainers today to smash your health and fitness goals!
Follow us on Facebook and Instagram to keep up to date with our trainers.
Blake specialises in:
functional training
boxing and martial arts
body transformation
weight loss and sculpting
mobility and flexibility
overall athleticism
Blake has additional experience in:
Boxing
Brazilian jujitsu (MMA OFFICIAL NZ 10 + Years)
Kettlebells
Yoga
Bootcamps
HIIT
Qualifications & Experience
Level 3/4 NZIHF