Arena Fitness & Boxing Management
Michelle
Beukes
Experience: Michelle is passionate about Health and wellbeing and seeing others succeed and reach their goals in life. She enjoys working with member one on one and in a group setting, challenging and teaching clients how to embrace a healthier lifestyle. Michelle personally enjoys road running, playing tennis, doing high-intensity weights/circuit training, Pilates, Yoga – She loves adding variety to my training and always look to learn new ways to challenge myself. I believe a healthy body starts with a healthy mind.
Aysha
Claudia
Experience: To make sure our members are happy with their experience at our fitness facility, Aysha liaises with the fitness team to ensure our facility runs efficiently. Aysha would be more than happy to assist you with any queries you may have regarding our service or future promotions. Aysha is very passionate about the fitness industry and educating our society about the many positive benefits we can gain by following a healthy lifestyle.
Fitness & Group Exercise Instructors, Personal Trainers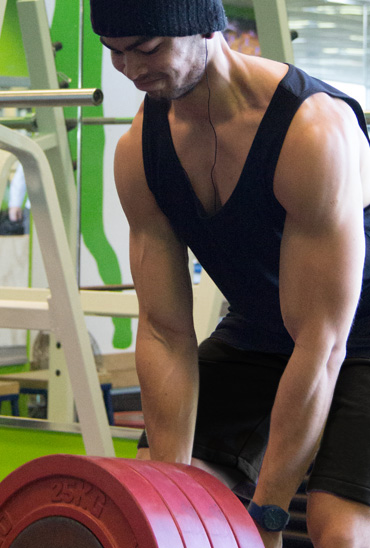 Mark
Murray
Experience: My goal in this industry is to help train, educate, motivate and inspire as many people as I possibly can. As your instructor I will design training programmes will be tailored to suit YOU and YOUR goals. Your workouts will also be recorded so you'll be able to see your progress as time goes by. I will also be there to help guide and provide motivation every step of the way. Allow me to help you create better habits and watch those habits create a better you. As long as you give me 100%, I'll always give you 200% back.
Jordan
Campbell
Experience: Jordan has joined Arena Fitness as a passionate Fitness Instructor. Jordan has had experience with coaching soccer for over a year. Jordan's passion remains within fitness, Jordan has participated in regular physical training for over seven years. If you would like to get your Kickstarter appointments under way book in with Jordan now to get a personalised workout planned designed.
T
Paniora
Experience: I had started off my fitness journey in the gym, wanting a change in both my health and fitness. Feeling that change had built a rush for me to turn fitness into a career, to help anyone mentally and physically achieve their goals as well. I believe in enjoying exercise, building your confidence levels and seeing results! My goal as a Fitness Instructor is to motivate, educate, and share my love and experience for fitness and to help you along your own journey to reach your desired personal goals.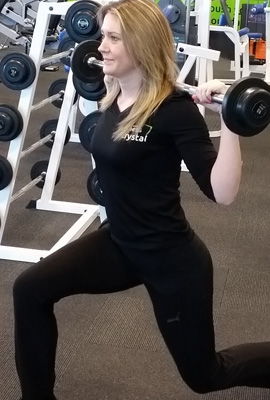 Krystal
Wech
Experience: Krystal Wech has been with Arena Fitness since October 2007 and has a Bachelor's Degree in Sport and Fitness. Along-side her role as a Trainer and Personal Trainer, Krystal also teaches a variety of Group Fitness classes at Arena Fitness.
Contract Personal Trainers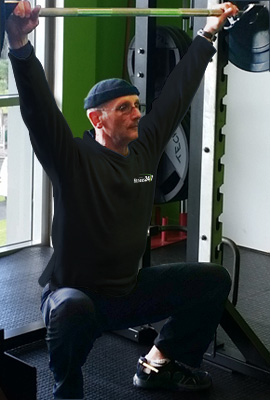 Eric
Espinassy
Experience: Eric has over 30 years' experience in the fitness industry and is highly regarded as a Trainer, Educator and Personal Trainer. Eric is qualified as a Judo Coach, Olympic Weightlifting Coach, Power Lifting Coach, Sports Conditioning Coach and Classical Pilates Instructor. Eric is also a Personal Trainer and Group Fitness instructor, having developed the very unique Olympic Weightlifting / Powerlifting classes at Arena Fitness.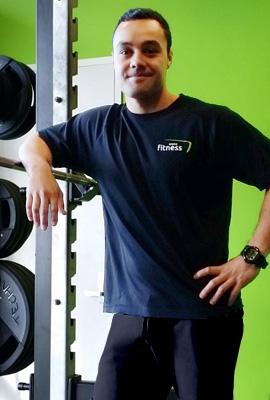 Howie
Matthews
Experience: Howie loves training and fitness and practice what he preaches. With great people skills he's always happy to help. Howie completed his degree in Sport and Fitness at Unitec which compliments his natural affinity with sport and coaching. In his spare time Howie plays Rugby League for Mt Albert and you'll see Howie at Arena Fitness mostly Mondays, Friday afternoons and on the weekend.