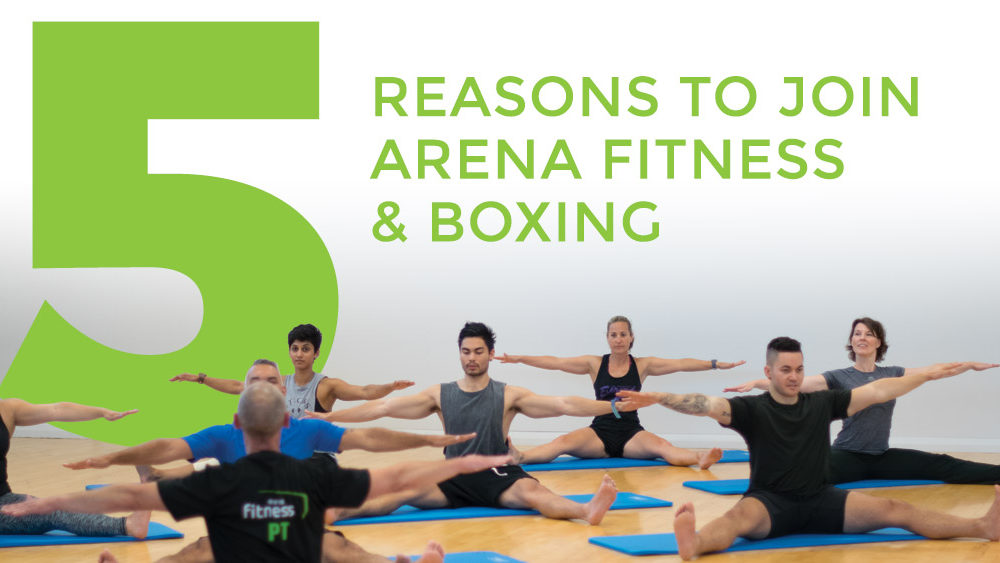 We are a great motivator If you've been thinking about losing weight, or increasing muscle definition, joining Arena Fitness & Boxing is great motivation. Being surrounded by people with similar goals will help motivate you to visit us regularly. Our classes can also be extremely fun and add a fresh twist to your work-outs.
We provide dynamic workout options Joining us allows you to find plenty of fun ways to spice up your fitness regime. Switching up your work-outs from time to time will keep your body guessing and will help prevent you from reaching a plateau.
We'll give you the advice you need, when you need it One of the best benefits of joining us is having professional advice at your disposal. We offer regular 6 weekly checks in to keep on track and we have our friendly experienced personal trainers. A personal trainer can also design a plan to help you reach your goals. Regular sessions with a personal trainer will also keep you motivated and accountable to get the results you dream of.
Working out is a great stress reliever This is the cherry on the clean-treat cake! Working out helps the body to release endorphins, which have a morphine-like effect. These feel-good chemicals spread positive vibes throughout your body and help to reduce your brains perception of pain. By hitting the gym, you not only get some much needed me-time, but you help relieve your body of stress.
The results The absolute best benefit of joining us would have to be the results. There are so many results you can get from regular work-outs. Whether you see the number on the scales decrease, your muscle gains increase, your flexibility improve or you're able to lift heavier and run faster, it's all good news!
---
---