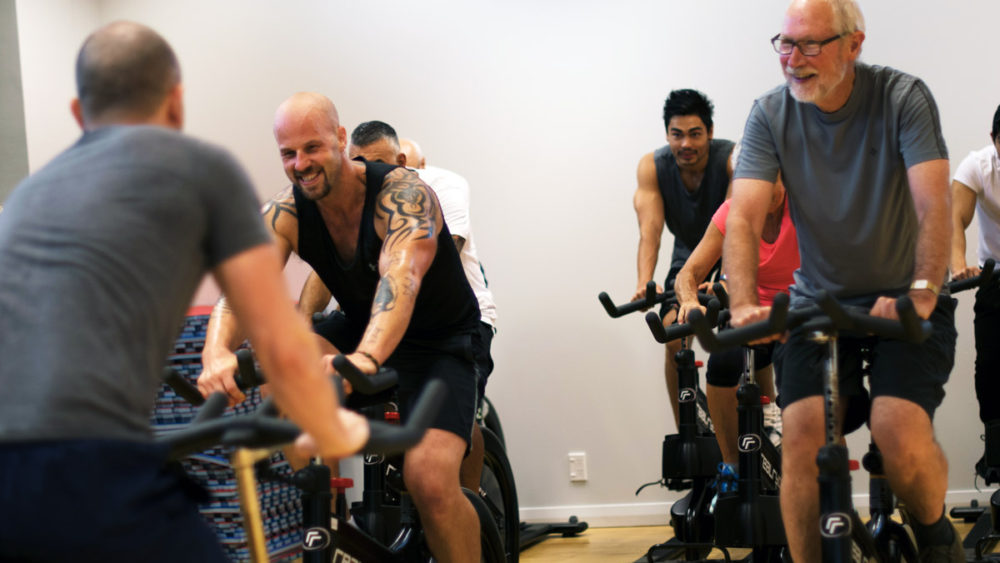 Keep Hydrated: Drink heaps of water. Carry a water bottle with you everywhere and sip it throughout the day.
Eat more green leafy vegetables, tomatoes, kumara, berries, dark chocolate, soybeans, flaxseeds, broccoli, cabbage, and Asian greens. They provide health-boosting phytonutrients.
Mix It Up: Change the way you train every six weeks. Book in with an instructor for a program review or try a new class.
Get Moving and increase your cardio: Cardio increases blood flow to your muscles, strengthens the heart and lungs, and teaches the heart to work more efficiently. Our Cycle 100, Arena Circuit or Combat Fit are great for this.
Resistance Training: The more muscle you have, the more fat you can burn. Yes, that means pushups. See you at the next REP 100 Class.
Stretch: Stretching is very important for flexibility, range of motion and injury prevention. Try Yoga or Pilates
Relax and Stress less: Exercise regularly, get a massage, go for a walk, and make time for you.
Sleep: Adequate sleep is an essential part of living a healthy lifestyle. A good night's sleep will help with heart health, stress levels, weight loss and the mind.
---
---